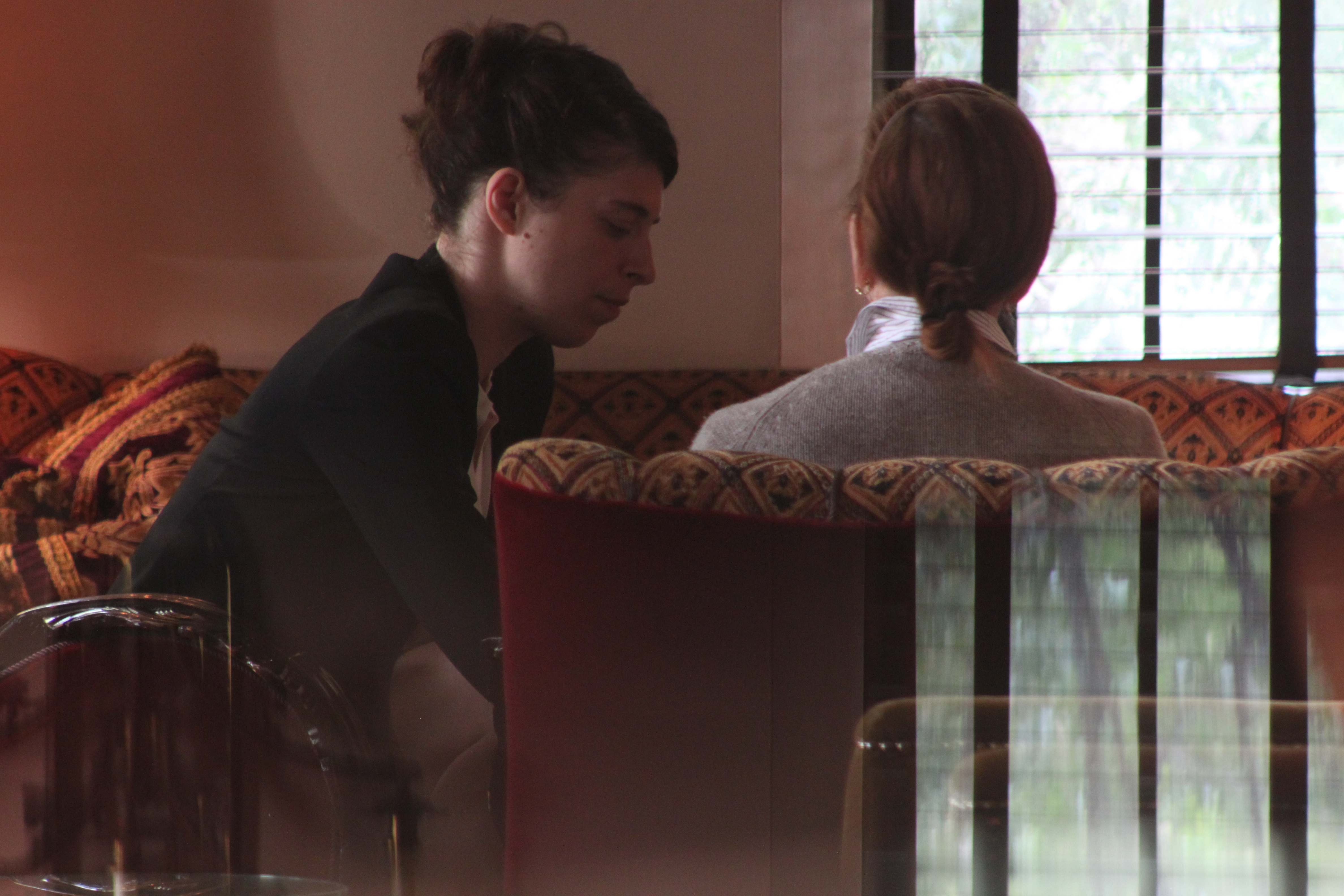 Public Movement
Debriefing Session I: Chateau Marmont. Commissioned by: Artis. Photograph: Carmen Uriarte
Transeuropa 2017
Public Movement is a performative research body that investigates and stages political actions in public spaces. The movement explores the political and aesthetic possibilities residing in a group of people acting together. It studies and creates public choreographies, forms of social order, overt and covert rituals.
Transeuropa 2017 and CentroCentro invite Public Movement to Madrid because of their unique performances at the intersection of research and action. Public Movement is interested "in the ways that information moves and is organized according to power". One of their last performances took place last year in Guggenheim Museum, New York.
Debriefing Session I at Transeuropa:
Public Movement invites visitors for a one-on-one performance in a secret location within CentroCentro. During a 20 minutes meeting, a Public Movement Agents delivers an account of behind the scene negotiation that took place with funding entities , activists, and cultural institutions during the preparation of a project that binds art and politics in New York. The performance  reflects about the performative relationship between nation-states and their cultural institutions.
Access:  Please note that for taking part at the performance a reservation is required. Email to debriefing@euroalter.com to schedule your one-on-one session and for instructions to participate in the performance.
Language:  English
Date:  The sessions will be on Thursday (October 26) and Friday (October 27) between 3.30pm and 8pm. On Saturday (October 28) the sessions are from 11am to 3.30pm. (Last session half an hour before ending)
Debriefing Session I was created by Alhena Katsof and Dana Yahalomi and premiered in New Museum, New York. In Madrid the performance will be activated by Public Movement Agent Nir Shauloff. The Madrid edition of Debriefing I is co-produced by www.warehouse.industries which is funded by the German Federal Cultural Foundation.